Activated Carbon (Honeycomb)
■Characteristics
These series of activated carbon with large surface area, developed pore structure, high adsorption, high strength,well washable,easy regeneration function.
■Using Fields
Can be used directly or placed in cleaning tank, adsorption bed, if the exhaust gas concentration is high, the emissions is large, can rotated use two rotating cleaning tank, adsorption bed. Try to avoid high temperature during use process, high temperature will lower adsorption capacity, adsorption capacity with temperature rising will fall .At the same time to avoid high dust content and oil mist, because tar dust can jam activated carbon micropore, increase resistance, reduce the adsorption effect, if use environment contains lots of chick dust and tar, should be equipped with front stages dust removal filter to achieve the best use effect and the longest service life ,and can be used as catalyst carrier.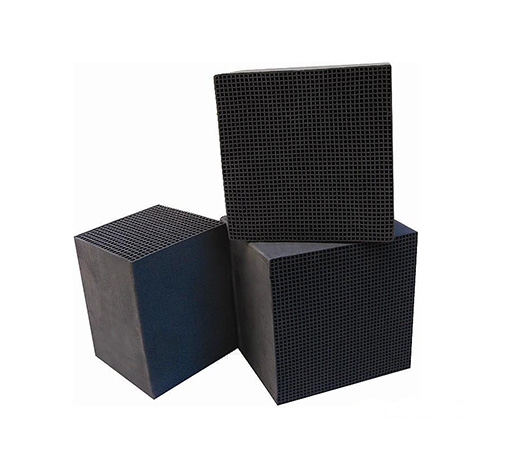 Remarks:
The above indicators may refer to the customer's requirements.
Packing: packed in cartons, or according to customer's requirements.